Mold and Evaporative Cooling
1/6/2022 (Permalink)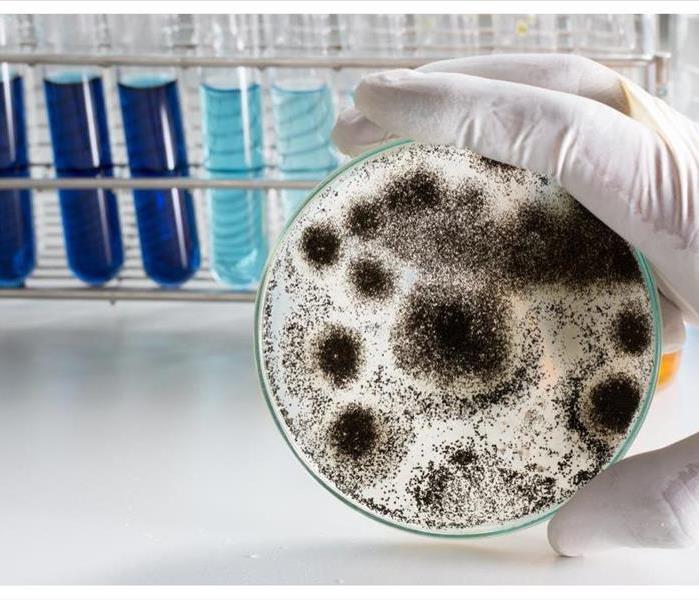 SERVPRO has the expertise and trained technicians and equipment to knock out the mold in your home. Call us when you need it most!
Evaporative Cooling And Mold
Residents in Phoenixville, PA, want to stay cool in the summer months. However, your home cooling systems can harbor hidden fungal agents if not properly maintained. Read on to learn how to address a leaking swamp cooler and other pressing problems.

1. About the Appliance

A swamp cooler is an air cooling system designed for climates with consistently low humidity during the summer. Because the saturation of water in the air is so low in these arid climates, it is easy for water molecules to evaporate, removing heat energy from the air during the transition. Most swamp coolers have a fan that blows air over a porous cellulose pad. This air is circulated through the house in a similar manner to conventional compressor-based air conditioners.

2. Mold Conditions

Unfortunately, because these swamp cooler units operate in warm climates and introduce moisture, they are potential sites for mold growth. This phenomenon is exacerbated by the dark conditions inside the unit and the air ducts, since direct sunlight tends to suppress mold. Other mold issues can arise due to a leaking swamp cooler, since any water that spreads beyond the direct path of the fan can build up without evaporating. This also encourages mold to grow.

3. Remedies

If mold is in direct contact with the cellulose pad, simply purchase a replacement for your make and model of evaporative cooler. Acquire a HEPA filter for your home and ensure adequate air circulation until you can be sure that any particle contaminants are clear. If the unit leaked water into surrounding construction materials such as drywall or flooring, contact a qualified mold damage restoration service.

Remember, while the energy savings of an evaporative cooling system are substantial, they also come with certain risks. Prevent a leaking swamp cooler from becoming a major mold problem by maintaining your unit.