3 Ways To Eliminate Odors After a Flood
4/1/2022 (Permalink)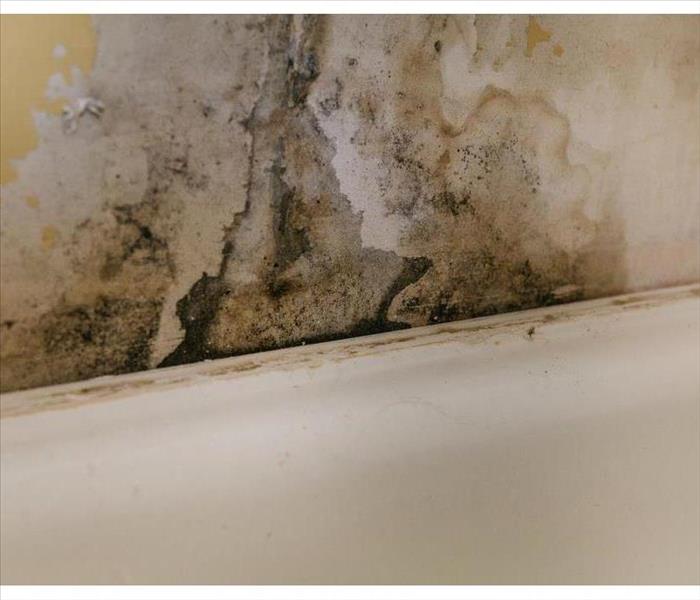 If this odor is detectable after a flooded residence has been cleaned, disinfected and dried, a homeowner should arrange for professional mold testing
After A Flood, Here Are 3 Ways To Get Rid Of Odors.
Flood water is highly contaminated and can cause undesirable odors to linger at a residence in Phoenixville, PA. Secondary damage, such as mold growth, can intensify a musty smell and cause odors to return even after remediation treatments. Here are three ways to get rid of flood-related odors.

1. Clean and Disinfect the Affected Area

After standing water has been extracted from a residence, it is important to clean and disinfect the area that was flooded. Porous building materials and contents should be considered sewage loss and disposed of, as these materials are difficult to disinfect and may support the growth of odor-causing bacteria or mold. Removing every trace of flood residue is the first step toward banishing undesirable odors.

2. Make Sure Mold Is Not Growing

Homeowners can discourage mold growth by running a dehumidifier to maintain indoor relative humidity levels between 30 percent and 50 percent. The telltale musty odor associated with mold is caused by microbial volatile organic compounds released as off-gases during the growth cycle. If this odor is detectable after a flooded residence has been cleaned, disinfected and dried, a homeowner should arrange for professional mold testing.

3. Use Odor Remediation Methods

If no indications of active fungus growth are detected, a homeowner can pursue odor remediation. Damage restoration experts may recommend the use of a HEPA air scrubber to filter out odor-causing particles followed by specialized neutralization treatments such as ozone or hydroxyl generation, thermal fogging or vapor modification.

It is necessary to mitigate primary storm or flood water damage and ensure that secondary damage is not present before attempting to eliminate odors. If mold growth is present, odor remediation will not have the desired effect and will only temporarily mask indications of a larger problem. For the best results, homeowners should rely on an all-in-one mitigation and restoration service located in Phoenixville, PA.