How Business Interruption Insurance Can Help After a Fire
5/2/2022 (Permalink)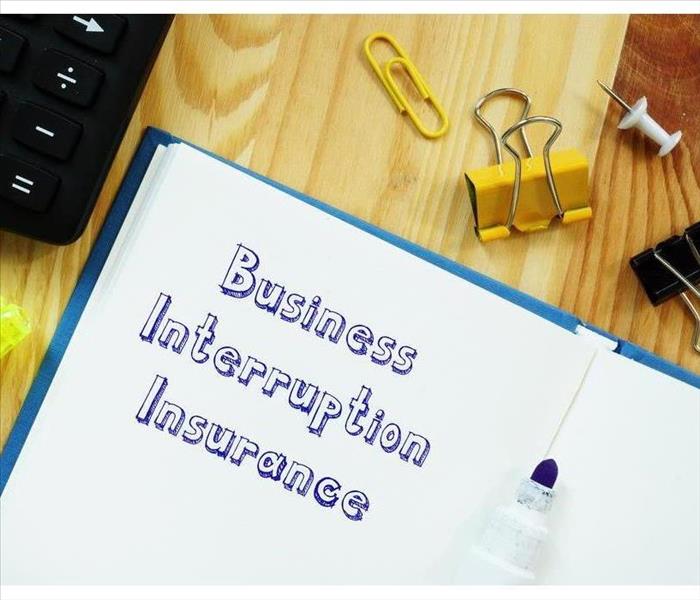 Following a fire, you may be required to evacuate your property while a fire cleaning crew assesses and repairs the damage.
How Business Interruption Insurance Can Assist Following A Fire
A fire can devastate your business in Phoenixville, PA, can displace you and your employees. However, having a contingency plan that includes an insurance policy with a business interruption rider can help you continue working. In addition, your policy may help you pay for various expenses, including the following when a business fire forces you out of your space.
Relocation Expenses
After a fire, you may need to evacuate your space while a fire cleaning crew assesses and repairs the damage. Your clients and vendors may expect business as usual, and insurance can help you pay to move your operations to a temporary location equipped with everything you need to run your business, including:
Phones, scanners and computers

Desks, chairs and other furnishings
Utilities and other services
Rent and Mortgage Payments
Although you and your team may operate from a different location, you must still pay the rent or mortgage on your fire-damaged space. Business interruption insurance can help you pay to maintain both, while a fire cleaning service ensures you can return to your original business home.
Lost Income
A business fire can damage the inventory you plan to sell, leading to significant income losses. Your insurance representatives can review your profits from prior months and recommend reimbursement for profits that you will not receive due to the damage to your inventory.
Payroll

After a fire, you will likely need all hands on deck to ensure you can meet your operational needs. However, if your income drops significantly, you may struggle to meet your payroll obligations. Fortunately, you can maintain your entire staff when you rely on insurance to cover your staff's wages.
Training
You may need to train your staff to operate new equipment, perform new tasks or learn other procedures following a business fire. Again, insurance can help relieve the financial burden accompanying training your staff.
A disaster at your business in Phoenixville, PA, does not need to shut down your operation when you have business interruption insurance to help you with your expenses.