3 Types of Damage a Winter Storm May Cause
5/17/2022 (Permalink)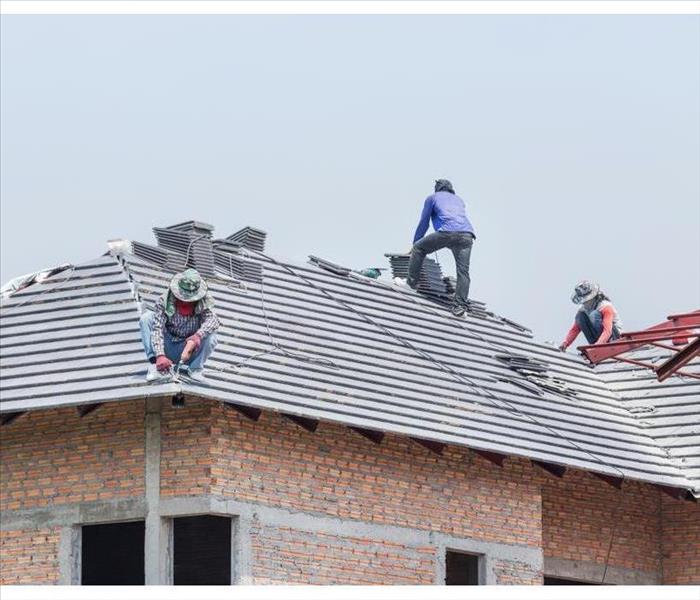 If you have storm damage, call SERVPRO, we respond immediately and begin clean-up procedures pertinently. Contact us for your storm loss emergency!
There Are Three Types Of Damage That A Winter Storm Can Cause.
When winter weather strikes South Pottstown, PA, the resulting icy blasts of below-zero temperatures, high winds and heavy snowfall can have a serious effect on your home. Inspecting your home after a winter storm can help you gauge any type of damage so you can take steps to have it repaired, keeping you and your family safe.
1. Roof Damage
Extreme winter weather can wreak havoc on your home, but few areas are as vulnerable as its roof. High winds can peel off shingles and damage flashing, leaving your attic vulnerable to animals and moisture. Heavy snow can also cause areas of the roof to buckle or droop. If you notice this or other problems after a powerful storm, you can cover the area with a tarp or secure your attic until you can get assistance.
2. Burst Pipes
When temperatures drop below freezing during a blizzard, your home's pipes could expand as water freezes inside them. After several days of frigid weather, outdoor and indoor wall pipes may burst, causing flooding in and around your home. Water damage can cause mold growth and warping of wood flooring and furniture, but insulating your pipes by wrapping them in fabric or insulated foam can prevent this from happening.
3. Ice Dams
Periods of freezing and thawing can cause your home's gutters to malfunction during a winter storm. Clogged or slow-draining gutters may form ice dams, causing water to back up into your home and leave behind considerable water damage to your ceilings and walls. A storm damage and restoration service can assist by clearing and repairing your gutters to ensure they drain properly.
When a winter storm howls through South Pottstown, PA, the resulting damage to your home could be considerable. Knowing what to look for and when to call for assistance for repairs can keep your home and family safe, no matter the weather.