A Guide to the Three Types of Water Damage
6/16/2022 (Permalink)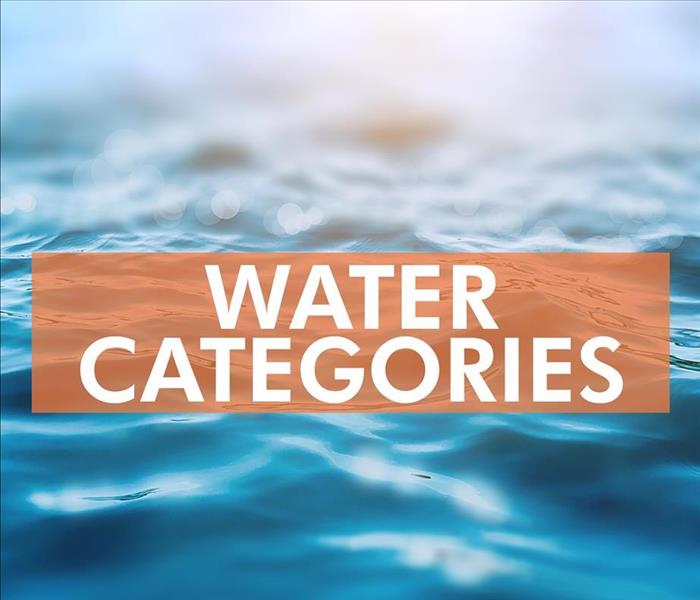 Three types of contaminated water and how to treat each one if your Phoenixville, PA, property is affected.
The Three Types of Water Damage
Water damage can occur due to several reasons. But no matter the cause, the water will be placed into one of three categories based on the level of contaminants present. This guide will break down the three categories of contaminated water and how to treat each type if your property in Phoenixville, PA, is impacted.

1. Category 1: Clean Water

As its name suggests, clean water is free of any contaminants and therefore not harmful upon exposure. This type of water damage can present itself wherever there is a clean water supply line, such as an overflowing sink or hose. If you experience Category 1 damage, blot up or remove as much of the water as you can and get the area to dry as quickly as possible to avoid mold growth.

2. Category 2: Gray Water
Contaminated water featuring chemical or biological elements is known as gray water. While this water carries microorganisms or bacteria, it is not as severely unsanitary as the final category. A sump pump failure or overflown toilet without fecal matter can be classified as gray water damage, as can water with chemical elements in it such as bleach or detergents. This type of damage is a bit more severe and requires extensive cleaning to prevent further harm.
3. Category 3: Black Water
The most unsanitary of all contaminated water, Category 3 damage contains high levels of bacteria, chemical toxins, and other hazardous properties. This largely presents itself in sewage backup and floodwater, though Category 2 water can develop into Category 3 if it sits stagnant for too long. If your property is infiltrated by this harmful water, immediately call a water damage cleanup company.
These pros are fully equipped to remove the unsanitary water and disinfect the impacted space.
Knowing which category you are dealing with is important for the cleanup process, and often the water source will indicate the level of contaminants present.